Jan 29, 2023 10:27 AM Central
Josh David Jordan
Hey friends! It's been a minute since I've journaled here about anything. Why? Well, holidays are busy; art is hard; making movies is hard.
It's a mental game, emotional game, fortitude game, and money game; it's also the long game of beauty, truth, and goodness that I choose to pursue and decide to play, bruises and all. Thanks for being part of our pre-production saga; I have some news for you.
This past Friday, we presented at a house party for patrons of the arts hosted by founding investors John and Bonnie Wells, with some of our team, including Fr. Theophan Warren of St. Seraphim Orthodox Cathedral, producer Reno Lauro, who spent 18 months working on Terrence Malick's Tree of Life and Voyage of Time, actor Jordan Walker Ross, 1883, The Chosen and of course my right-hand gal, the one who pushes this film along the most, producer Jessica Jordan.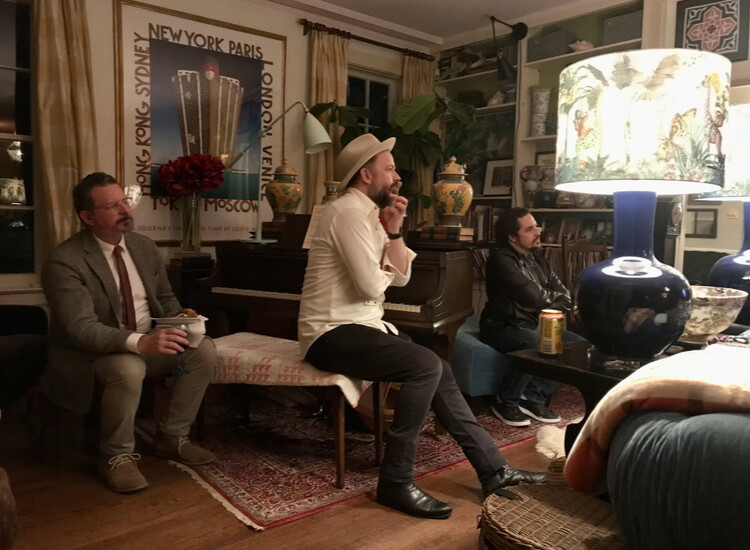 Above, left to right, Reno Lauro, me, Jordan Walker Ross.
Below are our patrons of the arts guests.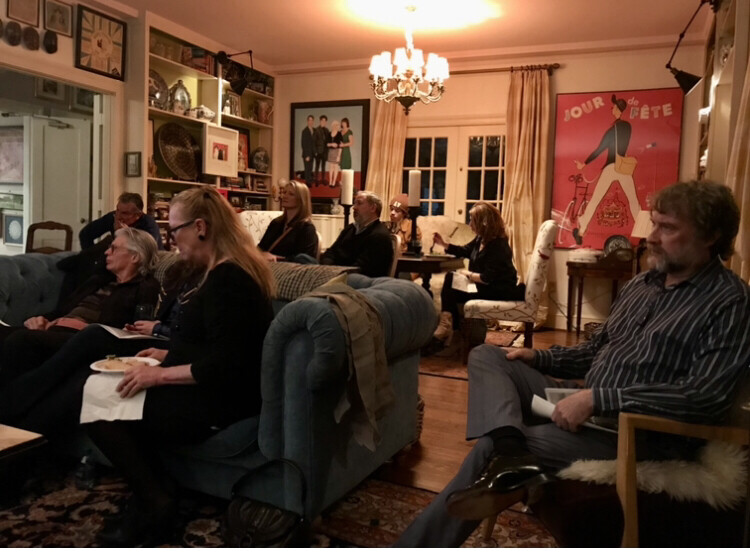 Fr. Theophan snapped these pictures during our presentation.
The house party was a great success; the team's presentation of the film's vision, which included its Orthodox tapestry, monastic and holy fool history, religious and artistic beauty, and potential for being both seen and profitable, created an atmosphere of magical possibilities.
Tap to watch the recap reel below.
As of this post, we are 1/3 funded toward our reserve budget. I have some follow-up to do with guests who were inspired and verbally told us that they were in, along with some of their friends, family, and colleagues who believe that an investment in the arts is an investment in life and the life to come.
We have a new projected shoot date of May 2023.
Of course, this is all contingent on our reserve being met, and I trust after this week, it will be, with your help.
Who do you know that is a patron of the arts?
Where and to whom do we need to present next?
Would your parish be interested in hosting our team to present and solicit an invitation to participate in this work of art?
Also, we bring good SWAG!
Thanks for your eyes and ears and for spreading the good word. You're my team.