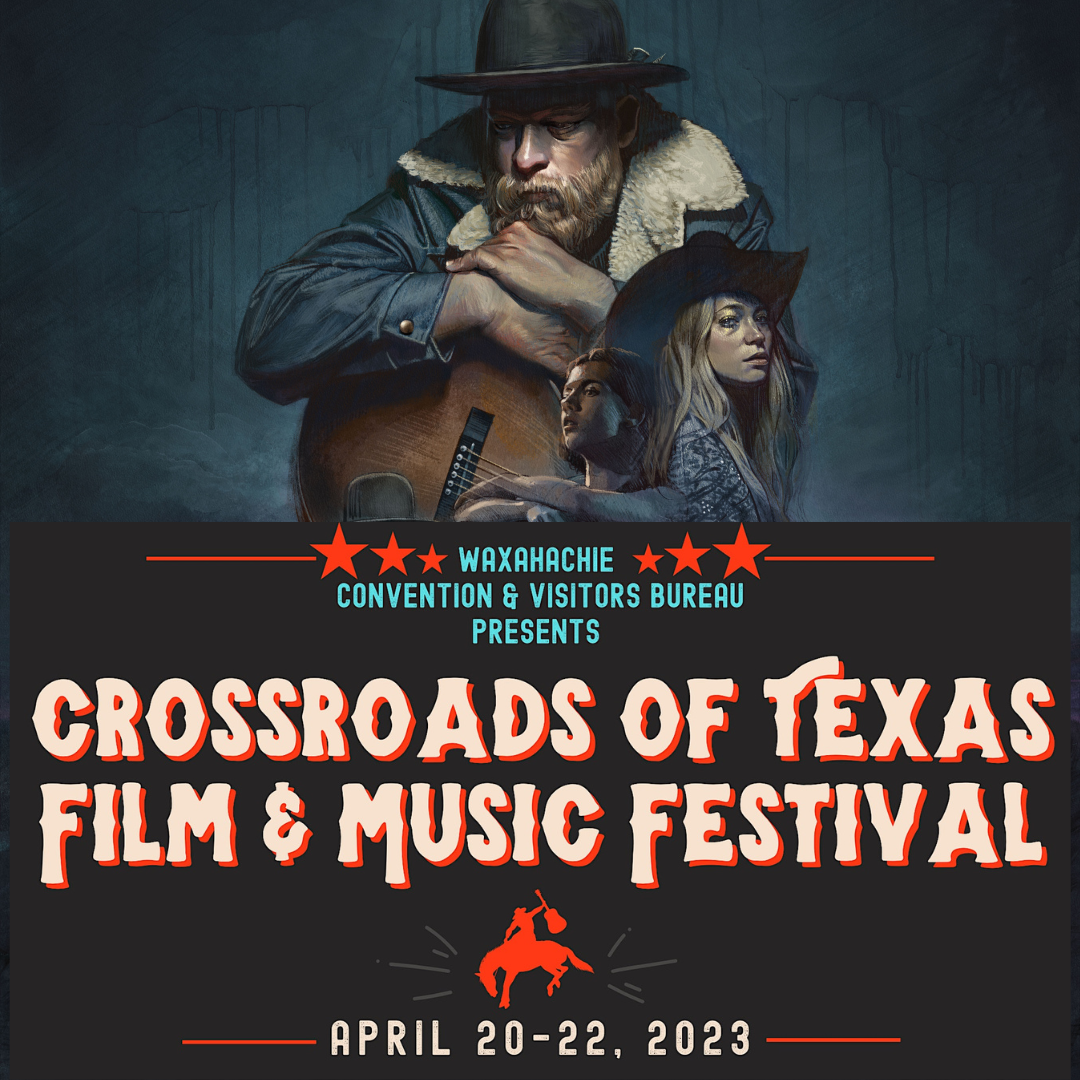 Apr 20, 2023 06:00 PM

–

Apr 22, 2023 08:00 PM

Mountain time
Celebrating the BEST in Texas-made films and music in Waxahachie, Texas. Join us April 20-22, 2023, for 3 days of music, films, food, & fun!
RSVP on my site to let me know you're coming! Maybe we can grab a beer.
Tickets through the Crossroads of Texas Film and Music Festival Website, linked below.
THURSDAY, APRIL 20 (Texas Theater Downtown, 110 W. Main)
6pm VIP Opening Reception
8pm MICKY AND THE MOTORCARS Concert
FRIDAY, APRIL 21 (Chautauqua Auditorium, 400 S. Grand)
11am DAZED AND CONFUSED Screening
2pm OKLAHOMA BREAKDOWN Screening (Q&A with filmmaker following)
6pm VIP Dinner in Hospitality Tent (VIP Pass Required)
8pm CODY CANADA AND THE DEPARTED Concert
SATURDAY, APRIL 22 (Chautauqua Auditorium, 400 S. Grand)
11am COWBOYS: A DOCUMENTARY PORTRAIT (Q&A with filmmaker following)
2pm THIS WORLD WON'T BREAK (Q&A with filmmaker and cast following)
6pm VIP Dinner in Hospitality Tent (VIP Pass Required)