Mar 4, 2022 09:27 AM Central
Josh David Jordan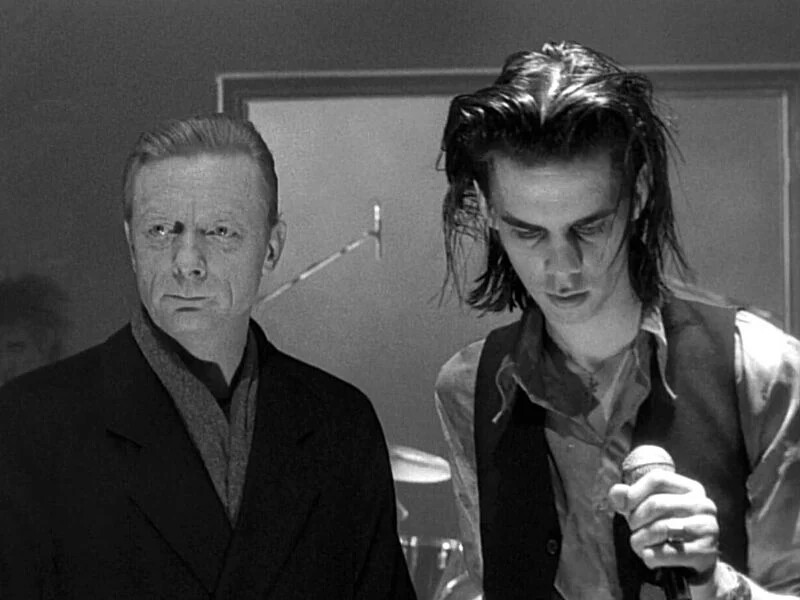 Today, Nick Cave and Warren Ellis have a show at the Majestic Theater in Dallas, Texas, which I'm going to! Are you?
Interestingly, I learned that Wings of Desire was shot in Berlin in 1987
when
Nick Cave lived there. Wim Wenders went on to say later that he couldn't imagine making a film there without showing one of Caves concerts, calling him " A real Berlin hero right now."
Did you know that Peter Faulk was not cast until filming started? Wenders planned to have a famous local politician or artist play the role until Wim's assistant, Claire Denis, suggested the American "Columbo" star. She said he would be familiar to everyone. Faulk, who was used to improvisation with Cassavettes, hopped right in without batting an eye.
The black and white and color are obvious nods to "Wizard of Oz," but it never feels like a copy. The camera angles and voiceovers are all original pieces of work. It brings you to a familiar place that you've never been. Wenders brings you into his backyard that he knows so well.
I won't go into the plot too much. It's a tale of angels who think immortality is for the birds. I watched this film a while back and knew nothing much about it. I love everything Wim Wenders has made; he does not disappoint.
The one thing I'll mention is the genius of the angles in long overcoats as if to hide their wings. The simplicity of this film draws you in, lets it breathe, and then dazzles you in the end.
After you watch this film and fall in love with Bruno Ganz, do yourself a favor and watch one of my favorite films ever. "The American Friend."
Oh, and that film just so happens to be made by Wim Wenders!